Ever wanted to learn about Crop Circles? Or wanted to meet up with crop circle experts and enthousiasts? Or find out about the latest crop circles and news? If so come to the annual Crop Circle Exhibition and Information Centre at Honeystreet, near Alton Barnes, Wiltshire, UK.
The multi-exhibition, which  features the key facts of crop circle phenomenon and mixes it with stunning photography and footage. Attached to the exhibition is the Crop Circle Information Centre, where visitors can hear the latest crop circle news. A selection of books, cards and inspirational crop circle gifts will be for sale. At the adjoining Cafe and garden-terrace, visitors can enjoy a wide range of delightful refreshments, fresh salads, soups und some unique dishes.
Looking forward to meet you in the summer!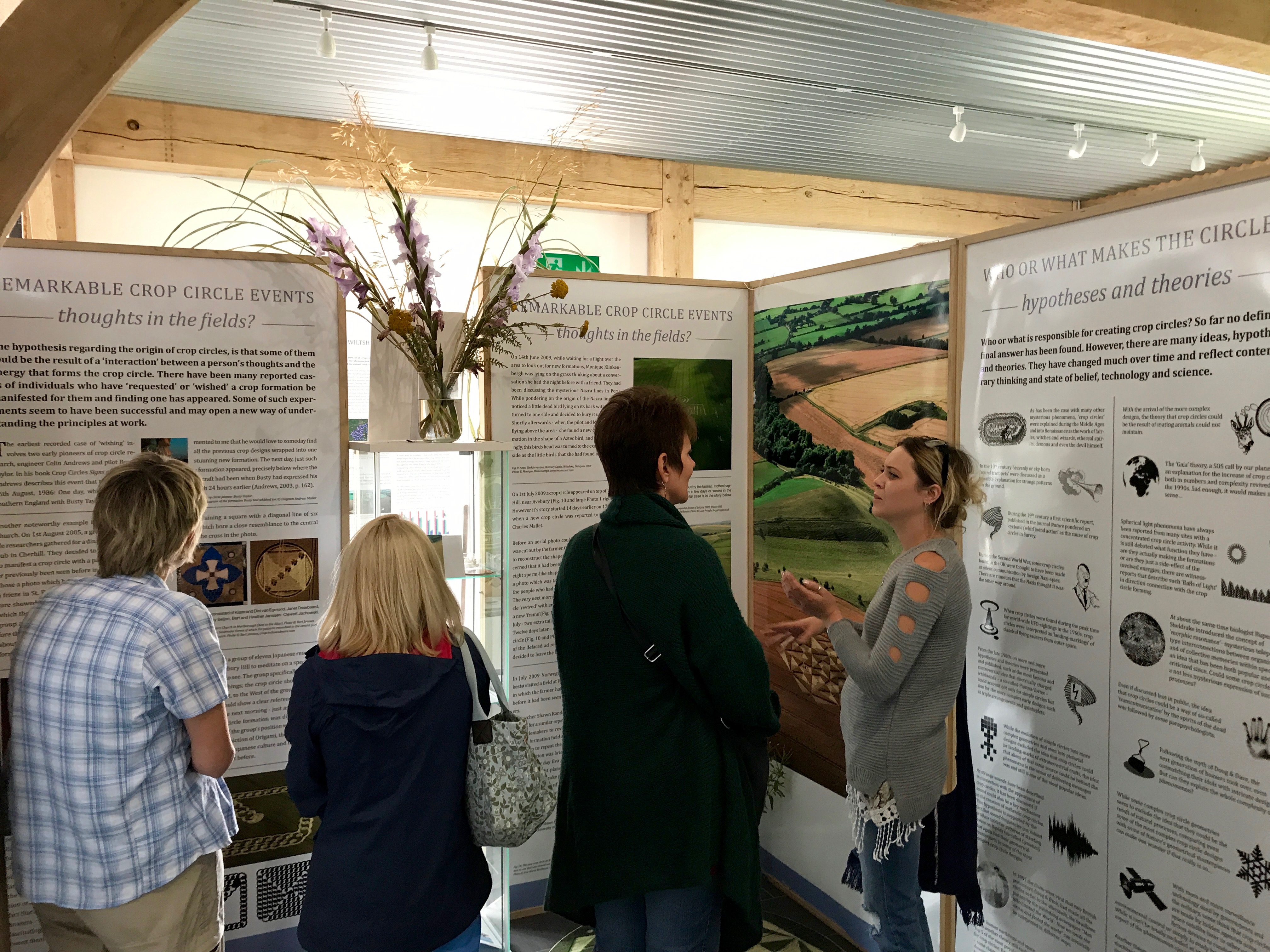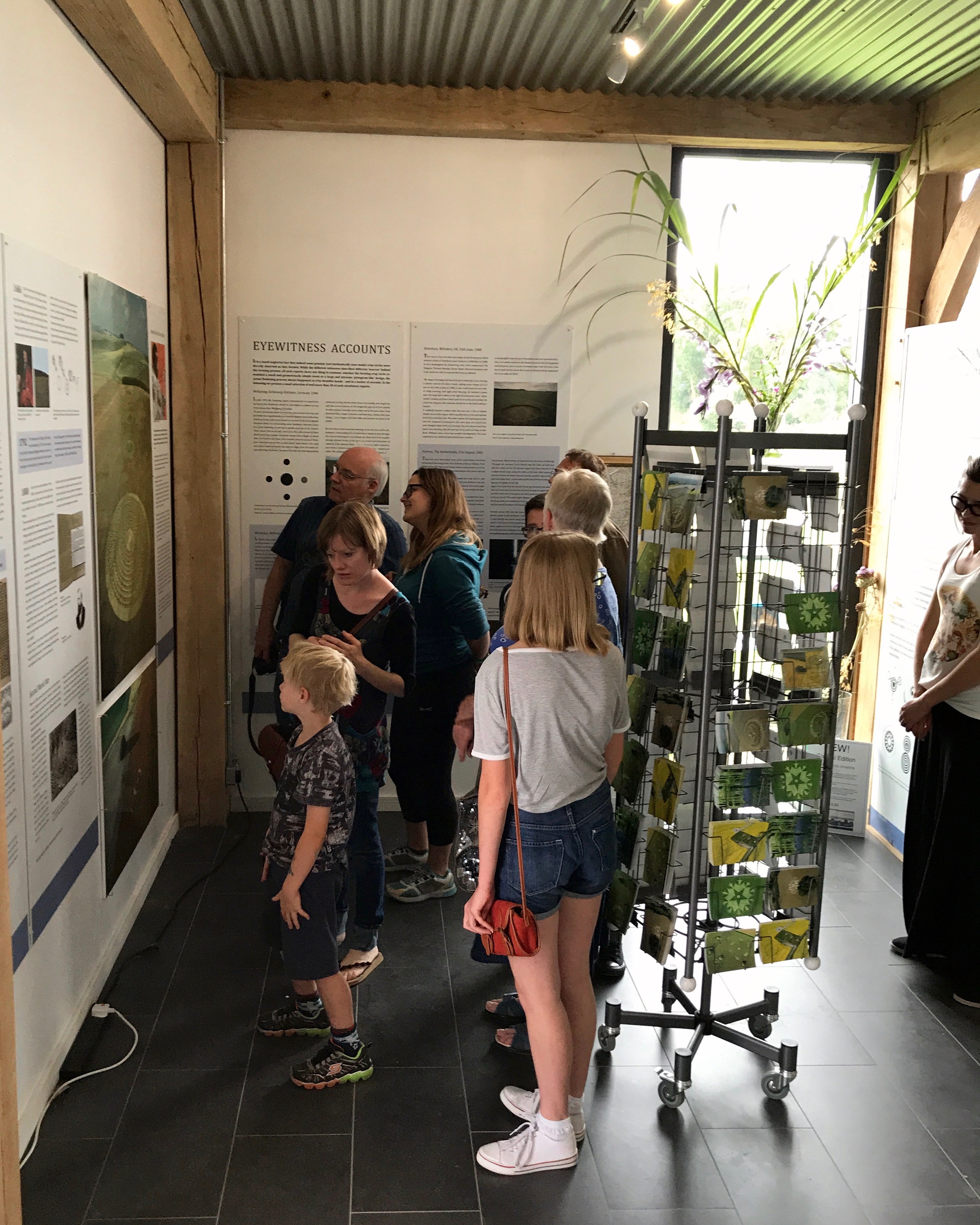 About the Exhibition | The multi-media display features a large selection of high quality photos of some of the most intricate and perplexing crop circles. It informs via text, footage, videos and interactive map-displays about the history, facts, research, theories and ideas and farmers' views regarding the crop circle phenomenon.
The focus of the exhibition lies in the unexplained part of the crop circle phenomenon. The man-made element of crop circles is also covered.
The new exhibition evolves from the previous ones in the Wiltshire Museum in Devizes and St. Peter's Church, Marlborough in England.
Below: A part of the Historical time-line at the exhibition. It features both the ancient and modern history of the crop circle phenomenon and highlights remarkable events, scientific results and theories.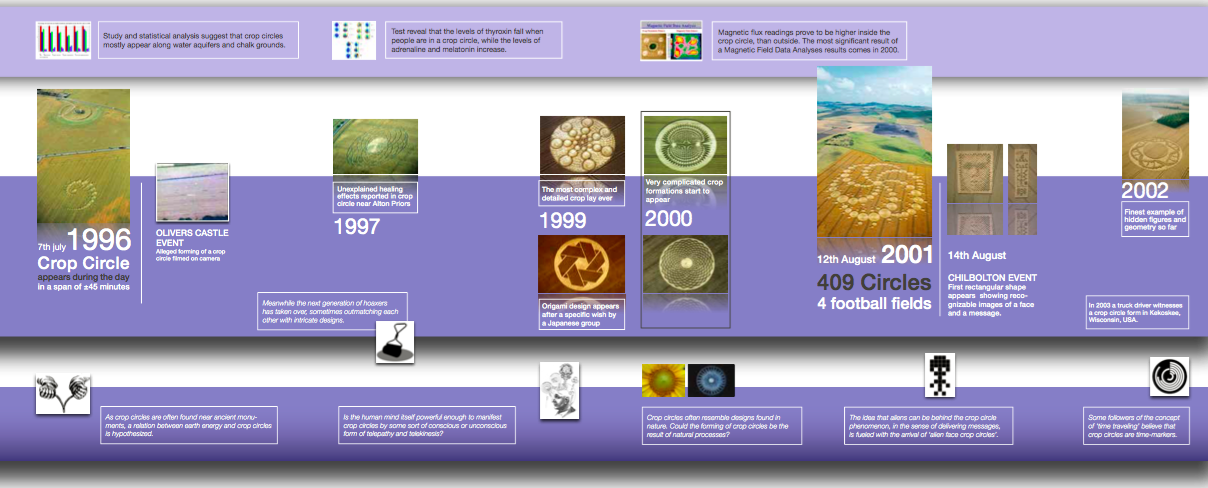 ---
Where and When?
Honeystreet, near Alton Barnes,
Pewsey SN9 5PS, United Kingdom
Open:
1st July –  12th September 2018
Daily 11am – 5pm