Crop Circle Visitor Centre
The Crop Circle Visitor and Research Centre is the place to go for all the latest information on crop circles and possible access to crop circles.
Here you can learn all about crop circles, meet researchers, experts and enthousiasts and hear the latest. We are located in Honeystreet Village, a hamlet in the heart of the Pewsey Vale, the historical heart of the crop circle phenomenon.
Attached to the centre is the Honeystreet Farm shop and the India shop. At the adjoining Honeystreet Mill Cafe with garden-terraces along the canal, you can enjoy a wide range of delightful refreshments, fresh salads, soups and some unique dishes.
We have teamed up with Visit Pewsey Vale, and can provide you with all sorts of information about the beautiful and ancient landscape of the Vale, its villages, places to stay, to eat, things to do and the ancient history.
As a Walkers are Welcome destination, the Vale has varied and good quality walking, with plenty of documented walking routes for you to follow.
We are open daily from 11am till 5 pm. Please note that the Centre is only manned during the crop circle season: 1st June – 1st September.
Entrance is free, donations are very welcome.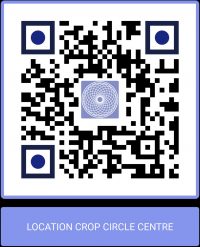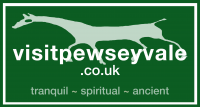 The historical multi-media exhibition on the first floor features the key facts of crop circle phenomenon. It informs via text, footage and videos about the history, facts, research, theories and ideas regarding its origin. On display is a large selection of high quality photos of some of the most intricate and perplexing crop circles. 
The focus of the exhibition lies in the unexplained part of the phenomenon. The man-made element is also covered.
The exhibition is compiled and curated by researchers Monique Klinkenbergh and Andreas Mueller. Various contributions and support from many other national and international scientists, researchers and photographers have been gratefully received.
ADMISSION: Adult £ 4,50 | Child (6-15)  £ 2,50 | Family (2 adults and up to 3 children) £ 10,00. 
GROUP VISITS: Adults £ 3,50 per head for pre-booked groups over 10 people. Tour leader and driver admitted free.
GUIDED TOURS: to be booked 1 week in advance. More information on our page Crop Circle Tours