Graancirkels,
de onbekende feiten
Het doel van deze reizende expositie is om het publiek kennis te laten maken met de schoonheid van graancirkels en te informeren over de vele onbekende en fascinerende feiten waarmee het fenomeen wordt omringd.
Zo is het is relatief onbekend dat de geschiedenis van graancirkels eeuwen terug gaat en er ruim 50 betrouwbare ooggetuigen zijn die een authentieke graancirkel hebben zien ontstaan. Ook is het nagenoeg onbekend dat er onverklaarbare lichtverschijnselen, zoals grote zwevende lichtbollen, en geluiden worden waargenomen in en rondom graancirkels. Dat er afwijkingen in het gewas en de bodem zijn vastgesteld en wiskundige analyse van graancirkelpatronen verassende resultaten hebben opgeleverd.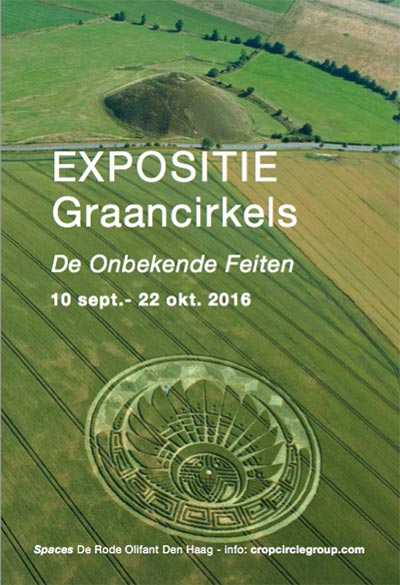 Sinds 1991 domineert de opvatting dat graancirkels alleen door mensen worden gemaakt, daardoor zijn andere theorieën en ontwikkelingen naar de achtergrond verdwenen. Deze worden op de tentoonstelling belicht.
De expositie wil niet overtuigen, maar de bezoeker aanzetten tot verwondering over een authentiek en onbegrepen fenomeen. Het is een pleidooi om het onderwerp serieus te nemen en verder wetenschappelijk onderzoek in gang te zetten.
Daarnaast wil zij aandacht vragen voor de problemen die graancirkels opleveren voor de boerengemeenschap.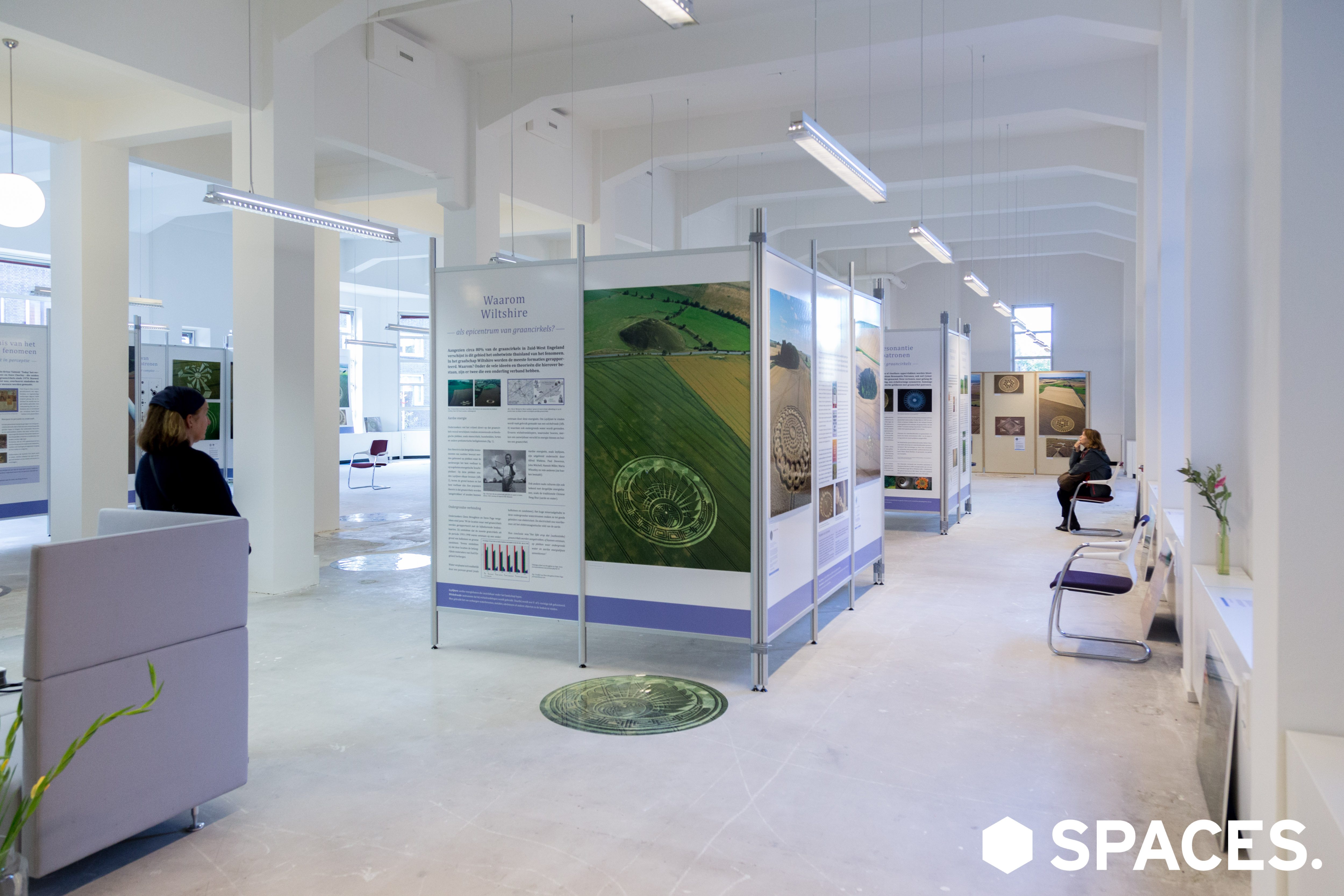 ---
Waar en wanneer?
Expositie Graancirkels, De onbekende feiten
Nieuwe locatie wordt binnenkort bekend gemaakt
---
Koop uw tickets online
Entree: € 7,50 (kinderen tot 12 jaar gratis)
Uw Pay-pal bewijs is uw ticket. 
---
Digitale Catalogus Graancirkel Expositie
U kunt de digitale catalogus kopen voor  € 7,50. Na aankoop kunt u de catalogus direct downloaden.
Na betaling via PayPal wordt u doorgestuurd naar een pagina op deze website waar u de catalogus kunt downloaden. Gebruik de PayPal knopje hieronder om te betalen:
---
Steun ons!
Support is needed to continue the crop circle exhibition. Every single donation received makes a big difference. Thank you!
Click the Donate button below. You will then be taken to PayPal where you can enter the amount you want to donate. You are free to donate any amount you would like.
---